Governors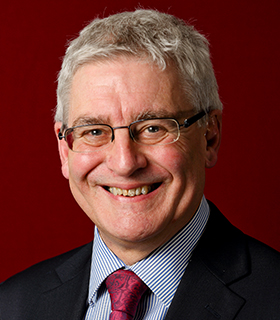 Stephen Howlett CBE, DL, Hon FRIBA - Chair
Stephen was Chief Executive of Peabody from 2004 to 2017. Founded in 1862, Peabody is one of London's oldest and largest social housing charities. The Peabody Group now owns and manages 55,000 homes across the capital, and runs a range of employment and community projects. It has a development pipeline of over 8,000 homes, and has ambitious plans to regenerate Thamesmead in south-east London. Stephen has a particular interest in education and skills and completed his term of office as Chair of the Court and Pro-Chancellor of the University of Greenwich in 2017 from which he graduated. He is a Trustee of Open-City, London's leading architecture education organisation and organiser of Open House London.
He is a member of the Commercial Development Advisory Group of Transport for London which advises on property and development matters and chairs their Sustainable Development Advisory Panel.
He is a board member of Orbit Housing Group and chairs the board responsible for their housing service.
Stephen was commissioned as a Deputy Lieutenant of Greater London in 2017 and awarded a CBE in the Queen's 2018 New Year's honours for services to housing.
Stephen lives in South East London.
---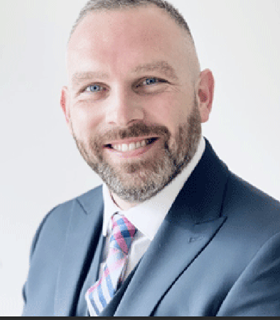 Mark Burnett FCMI - Joint Vice Chair
Mark is an experienced and successful senior leader within the education sector. He currently leads a rapidly growing Multi-Academy Trust in the South East of England. He was previously the Group Director of Operations for one of the largest and most successful Multi-Academy Trusts. He is Vice Chair and Non-Executive Director of a Group Education Board overseeing 4 Colleges, 7 Academies and an Apprenticeship company.
He is highly motivated and passionate about education, young people and public service.
He is a Fellow of the Chartered Management Institute (FCMI), a Fellow of the Institute of School Business Leadership (FISBL), and a Professional Member of the Institute of Leadership and Management (MInstLM).
He voluntarily serves on a number of working parties, including the DfE Commercial Team reference group.
---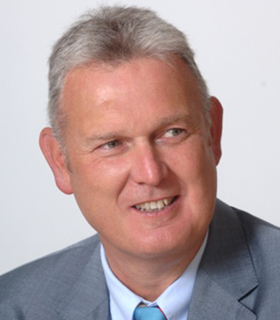 David Eastgate - Joint Vice Chair
David is an experienced senior executive and finance professional having previously been Chief Executive and Finance Director at The Hyde Group, a large South East London-based housing association, and Chief Operating Officer at Leonard Cheshire Disability, a major provider of services to disabled people. He is now semi-retired and operates a small portfolio of non-executive director appointments. He also undertakes project work as a Consultant Director in the Affordable Housing Consultancy Team at Savills where he specialises in the strategic business development and corporate financial management of housing associations.
David has a degree in Mathematics and Education from the University of Kent, is a Fellow of the Chartered Institute of Management Accountants, and a Corporate Member of the Chartered Institute of Housing. He was previously the Chair of London Skills for Growth and led the charity through the merger with LSEC in 2017. He was appointed to the Chair of the LSEC Corporation in January 2022.
---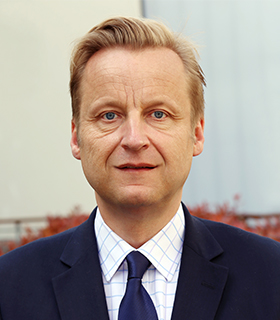 Marek Michalski - Chair of Audit Committee
Marek has extensive experience in the private sector and held various management positions in a global telecoms company. He subsequently moved to the public sector where he works as a Programme Manager at the Department for Education. He has experience of project/programme management, financial management, policy delivery, business planning/management, commercial management, audit/risk management, and overseeing major transformation programmes.
---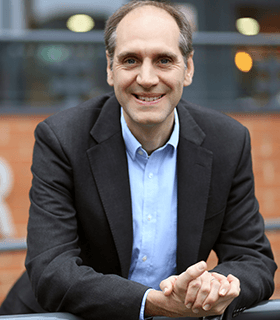 Mark Trinick
Mark is CEO of a group of companies who design web-based software to support the work of FE colleges. Mark leads a nationwide team who work with both some of the largest college groups and the smallest colleges in the country.
Having graduated with a degree in Electrical and Electronic Engineering, Mark's career started as Software Systems Engineer at GEC Marconi Avionics (latterly BAE Systems). He worked as a member of the Flight Systems division Requirements Team, writing the software requirements for the Eurofighter Typhoon Fighter Jet Flight Control Computers to meet critical safety standards and high-performance avionics engineering. This led to working on the Flight Control Computers of Concorde, Airbus and Bombardier aircraft.
Mark 'fell' into the education sector as a guest lecturer at his former college, Bromley, and he soon completed a PGCE at Greenwich. It was during this time that Mark identified the need for a better way to measure student progress and performance. This led to his creation of eTrackr-ILP software, which has been occupying him ever since.
---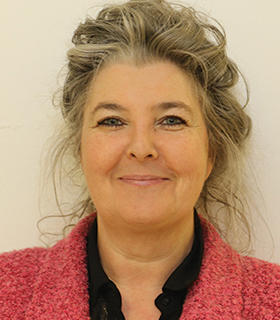 Jacky Tiotto
Jacky is Chief Executive of Cafcass (Children and Families Court Advisory and Support Service). Cafcass represents children's voices in the family courts in England and is also the largest employer of social workers in this country. Prior to holding this position, she was employed by the London Borough of Bexley as statutory Director of Children's Services from 2015- 2019.
Jacky has worked for Ofsted and the Department of Education where she was deputy director for social care inspection and Senior Deputy Director for safeguarding respectively. She led the advisory team for Professor Eileen Munro's Review of Child Protection and was the professional adviser to Lord Laming's 2009 review of 'The Protection of Children in England'. Starting her career as a social worker, Jacky worked in a number of senior positions for local authority children's services before becoming national adviser for children and adult services for the local government group, and senior specialist for social care, education and health at the Audit Commission. Jacky was the Director for Children and Learners at Government Office, London, before its abolition.
---
Roger Dawe
Throughout his 50-year career, Roger Dawe has made an outstanding contribution to education, skills and training – and very much deserves to be recognised with an Honorary Fellowship from the Chartered Institution of Further Education. Roger joined the Civil Service in 1962 and his illustrious career included four years serving as private secretary to the Prime Minister, Harold Wilson, and later as Principal Privat Secretary to three successive Secretaries of State for Employment – Maurice Macmillan, Willie Whitelaw and Michael Foot. He was awarded the OBE in 1970 and the CB in 1988.

From 1980 onwards Roger played a leading role in a number of Departments developing skills and further and higher education policies and their implementation. He was Director General of the Manpower Services Commission and Director General for Manpower Policy in the Department of Employment. These were followed by eight years in the Department for Education from 1992 where he was Director General for Further and Higher Education and Youth Training. He has always been passionate about the importance of widening access to further and higher education and strengthening post-16 skills training, and of bringing together employers and educators to serve the needs of industry and of students and trainees.

And this was something Roger continued to advocate after retiring in 2000. He continued to share his expertise, taking on various roles in the further education and skills and universities sectors. These included being the Chair of London South East Colleges and Chair of Lord Baker's Career College Trust. Both these organisations work closely with employers to ensure students gain the skills, knowledge and experience they need to achieve their career ambitions, and they benefited hugely from Roger's support, knowledge, and dedication.

For over half a century Roger has made – and continues to make - an extraordinary contribution to further and higher education. His tireless dedication to public service and society is inspirational, so becoming an esteemed, Honorary Fellow of the Chartered Institution of Further Education is most fitting.
---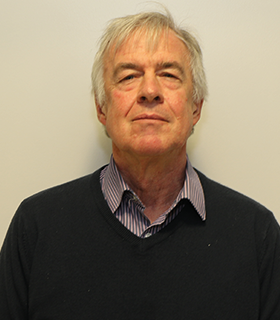 Christopher Philpott
Chris Philpott is a Reader in music education at the University of Greenwich, London. Until recently he was Deputy Pro Vice-Chancellor and then interim Pro Vice-Chancellor in the University's Faculty of Education and Health. Before moving to Greenwich he was a secondary music teacher for 16 years, with a background in the Brass Bands of East Kent, and then became a teacher educator at Canterbury Christ Church University. He has written and edited books, online texts and resources which are used in initial teacher education (ITE) programmes throughout the United Kingdom and has led government funded projects in relation to ITE in music. He is also an experienced school governor and trustee.
---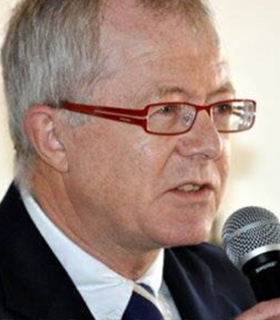 Steven Besley
Steve has spent a lifetime in education, initially in schools and FE and latterly as Head of Policy at Pearson where he ran a national education policy briefing service for many years. He is also the author of a number of training materials and a presenter at policy events.
Currently Steve works freelance providing a national education policy briefing service which goes out on the EdCentral website, offering a widely read, weekly summary of the main headlines, news items, quotes, tweets and more, of the latest week in education.
He is also a College governor, member of the Leaders' Institute, adviser for an education think tank and a Reader for the Queen's Anniversary Prizes for FE and HE.
---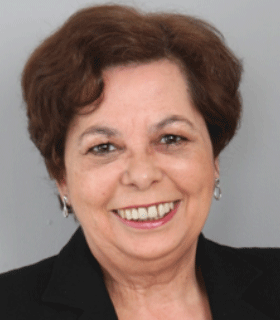 Teresa Kelly OBE
Teresa most recently worked for the FE Commissioner and was appointed Deputy FE Commissioner in 2017, a post she held until her recent retirement at the end of 2020. Prior to this she was Principal and CEO for 11 years at Abingdon and Witney College in Oxfordshire. During her time at Abingdon and Witney she led the merger with the Oxfordshire Adult Education Service and also led on the formation of the first college sponsored Multi Academy Trust to focus on special schools. The college achieved an outstanding judgement for leadership and management and was awarded the Queens Anniversary prize in 2016.
Teresa started her career working in special schools in the midlands before moving into FE. She worked as an OFSTED associate inspector for 10 years. She was awarded an OBE in 2013 for services to the further education sector and for services to young adults with learning difficulties.
---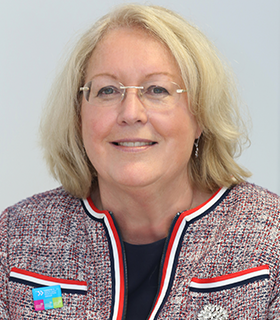 Dr Sam Parrett CBE - Group Principal & CEO
Dr Sam Parrett CBE is an experienced CEO and Principal , whose drive and determination to improve education across London and the south east has resulted in the expansion of high-quality pathways and outcomes for learners.
Sam was appointed principal of Bromley College in 2010, overseeing a merger with Orpington College the following year. In 2016, she led the country's first three-way College merger, bringing together Bromley College, Bexley College and Greenwich Community College to form London South East Colleges.

Sam also established a successful Multi Academy Trust in 2013 – London South East Academies Trust - which now includes seven alternative provision and special schools and one mainstream school across Bromley, Bexley and most recently, Surrey.

The network of schools has grown and developed under Sam's leadership of the FE college-led Trust. The unique Group structure is ensuring that children and young people, many with a range of special educational needs, have access to high quality provision and care from birth right through to 25 and beyond.

College success rates have risen steadily each year, with record numbers of students passing their vocational qualifications. Ofsted rated the College as Good in March 2019 and it was named Overall FE provider of the Year at the TES FE Awards 2021, as well as receiving a Social Value Award for Public Sector Leadership. Sam was named TES FE Leader of the Year in 2020 and the College was also awarded the prestigious Queen's Anniversary Prize in 2020.
Last year Sam was awarded a CBE for Services to Education, building on the OBE she was presented with in 2016 for Services to Further Education. These honours reflect the work Sam is doing across the sector, positively impacting many people's lives throughout the region and beyond.
Sam achieved a PhD in FE Policy in 2019 and currently sits on the Boards of the Association of Colleges, Education and Training Foundation and is an elected member of the CBI London Council. She is a fellow of the CIPD, RSA and the Chartered Institution of Further Education. Sam is also a designated National Leader of Further Education and undertakes improvement work across the sector, including the mentoring and coaching of new and aspiring principals.
Group Principal and CEO of London & South East Education Group expenses can be seen here.
---
Jennifer Pharo - Group Executive Director of Governance, Company Secretary and Clerk to the Boards
Jenny is Group Executive Director of Governance, Company Secretary and Clerk to the Boards of London South East Colleges and London South East Academies Trust, a role she commenced in April 2019. Prior to this she was Group Executive Director of Corporate Services with strategic and operational management of key Group Corporate Services areas of IT, HR, MIS, Funding, Planning and Performance, Exams and administration services.
She has strong and proven governance, legal, project strategic planning and change management skills, leading and delivering on a number of governance, educational, curriculum, customer and information systems projects, including college mergers, business acquisitions and business process re-engineering.
She has significant management experience in both the public and private sectors with a career portfolio providing insight and knowledge of operational and strategic business and resource planning in most business services areas. Her career began in legal and company secretarial, transferring to the investment banking and financial services sectors where she worked for c20 years.
Jenny retrained as a Business and IT Teacher in 2001 and started her career in the FE Sector, progressing into a senior management role in Further Education. She has developed significant experience in charity, company and education governance and regulatory matters, including more recently working on charities and funding raising initiatives.
Since her move into the Governance Professional role for the Group, Jenny has achieved qualification status in the ICSA Diploma in Academies Governance, the NGA Clerking Certificate and the IoD Governance Professional Leadership Programme. She is a member of the Governance Institute, IoD and NGA. She is currently undertaking an ILM Coaching qualification.
She is the Group Data Protection Officer for London & South East Education Group.